SUPPLYING THE MIDDLE-EAST AND NORTH-AFRICAN (MENA) MARKETS WITH THE HIGHEST QUALITY CAPS AND CLOSURES FOR THE FOOD PACKING INDUSTRIES
With a know-how built over more than 80 years, Ets. Michel Noujaim is a reference manufacturer and supplier of most kinds of caps and closures used in the food packing industry.
We can cater for all your needs with the highest quality components possible. The raw materials used in the manufacturing of products in contact with foodstuff are primarily sourced from European suppliers.
A leader in PET Wide-MOUTH JARS and Bottles
Ets. Noujaim pioneered the Injection Stretch Blow Molding in Lebanon. Most of our PET products are produced on single-step ISBM machines. They are considered to be the reference on the high-end markets.
IF WE DO NOT MANUFACTURE IT OURSELVES, WE CAN SUPPLY IT FROM THE BEST FACTORIES IN THE WORLD
Owing to the large variety of products and sizes requested by the MENA markets, it is virtually impossible to manufacture ourselves all the products on offer . We have therefore setup a long-term relationship with fellow high-end manufacturers, from countries across the globe, in order to complete our product portfolio.
Get in touch with us to arrange for a consultation, or use the contact form at the bottom of this page to enquire about our products:
Contact
➤ LOCATION
Camil Chamoun Street
Sadd El Baouchrieh
Beirut - Lebanon
☎ CONTACT
By email:
info@etsnoujaim.com
By phone:
+(961) 1 68 90 32
+(961) 3 60 60 86
Sizes:
38 - 43 - 53 - 58 - 63 - 82 -100 mm
Types:
- With safety button (RTB)
- Without safety button (RTO)
Printable in 4 colors for branding
Food-grade PET containers
Bottle & jar capacities:
500 ml - 1000 ml
capsules for wine bottles

Tin, aluminium, thermo-retractable.
Can be branded
Roll-On Pilfer proof caps
Sizes:

28x18 for "Canadieh"

30 x 35 - 30 x 60

31.5 x 18 - 31.5 x 24 - 31.5 x 44
Printable in 4 colors for branding
Industral systems for F&B by the world leader in filtration systems
Size:
Intermediate skirt
Printable in 4 colors for branding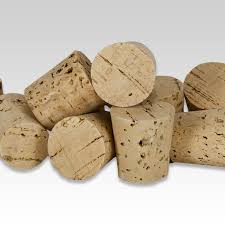 For all kinds of glass bottles and jars
Natural and agglomerated for wine
Conical, cylindrical and plastic top
Can be branded
Offset printing on metal sheets
Up to 4 colors printing on TFS, Tinplate and aluminum sheets
Mostly for the can-making industry.
Types:
- Oil gallons
- Paint gallons
Let's Chat.
Use the form below to contact us regarding your enquiry. Please be as detailed as possible. Include your final use in order to help us best service your enquiry. You may also email or call us to make an appointment.

Job opportunities
For job opportunities, please email us your resume. We're mostly interested in electro-mechanical technician profiles with a minimum of 4 years of experience in industrial machinery.